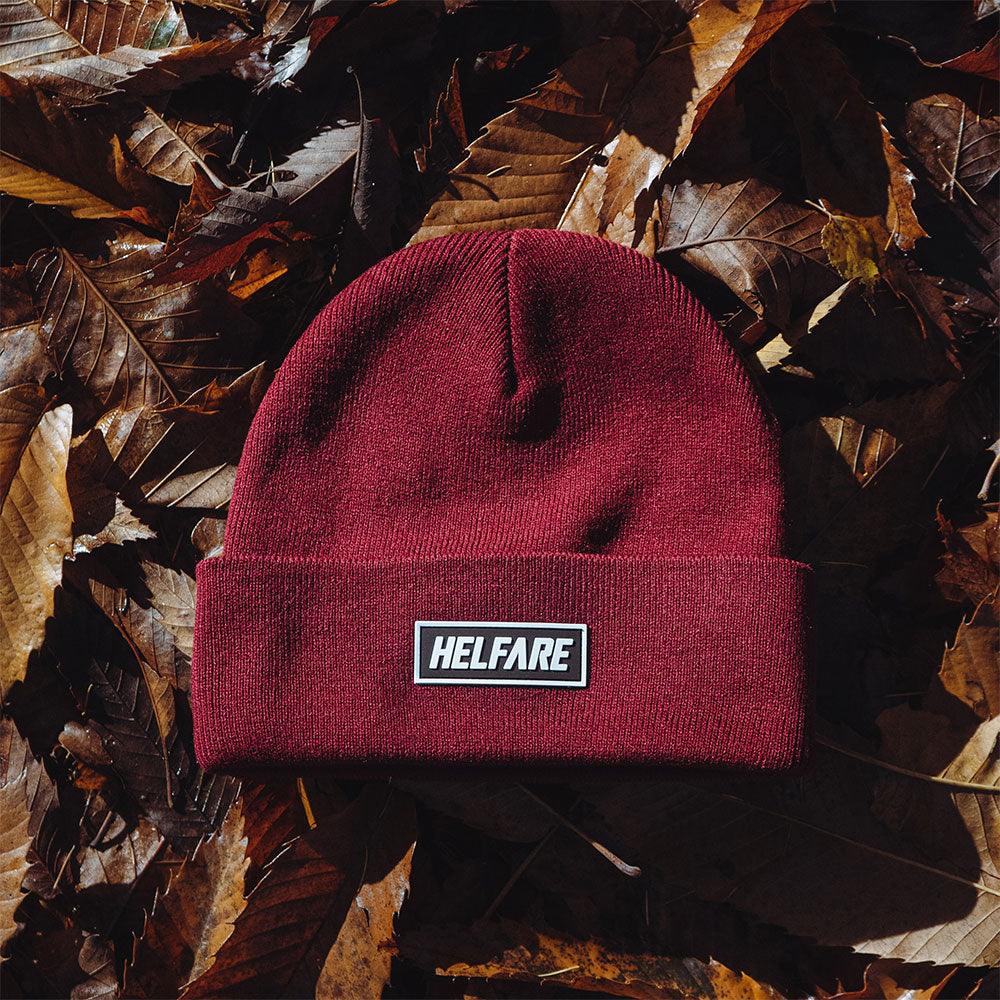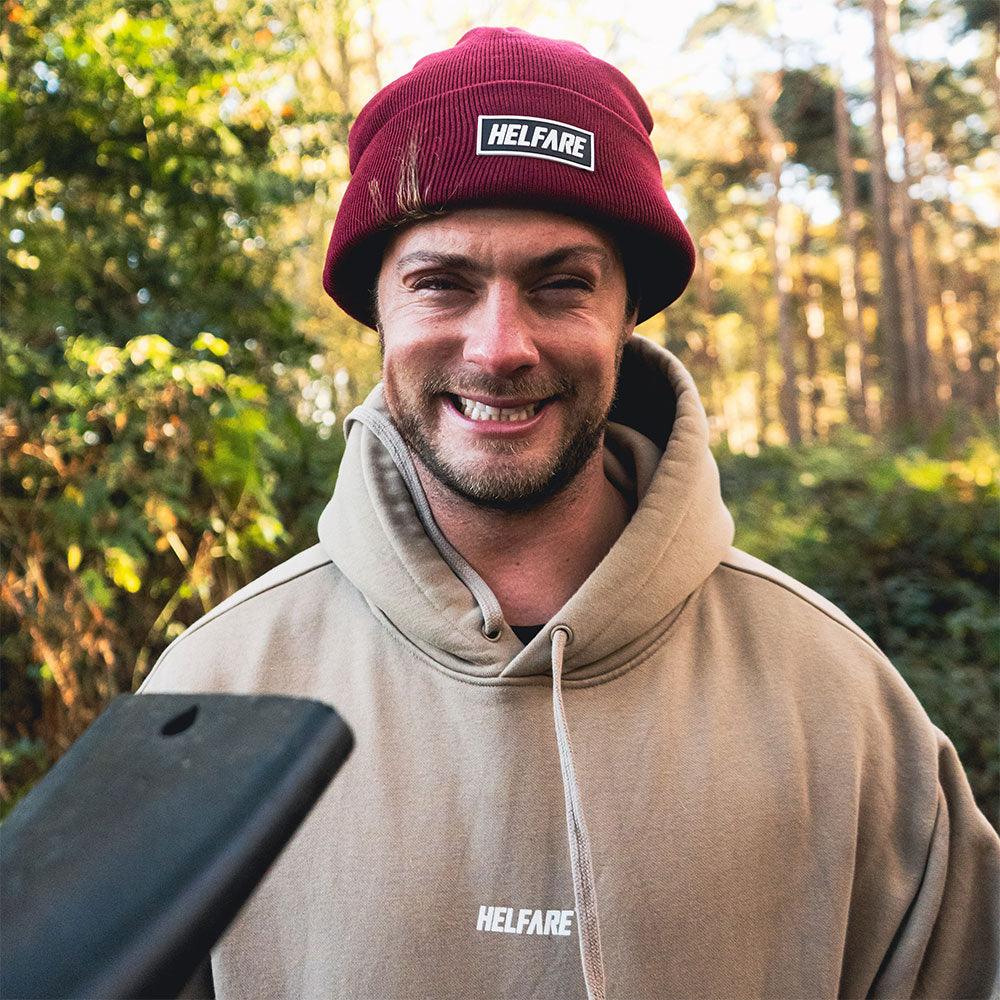 Box Logo Beanie | Burgundy
We're big fans of the beanie... They make getting up and out of the house quicker in the mornings, they cover up that post ride dodgy barnet and let's not forget, they keep your head warm. 
Some people drink an occasional glass of a burgundy round Christmas, rather than do that, why not wear a beautiful burgundy beanie every day until Christmas?
Ps. These beanies fit perfectly like all our beanies do, unless you've got Ben with a petrol leaf blower stood two feet from your face!
Cool stuff
Grey & White Helfare box logo
Like fine wine, this will get better with age

Technical malarkey
Rubberised Helfare box logo on cuff

100% Soft-feel, acrylic fabric
You can find the size guide for our entire range of products right HERE