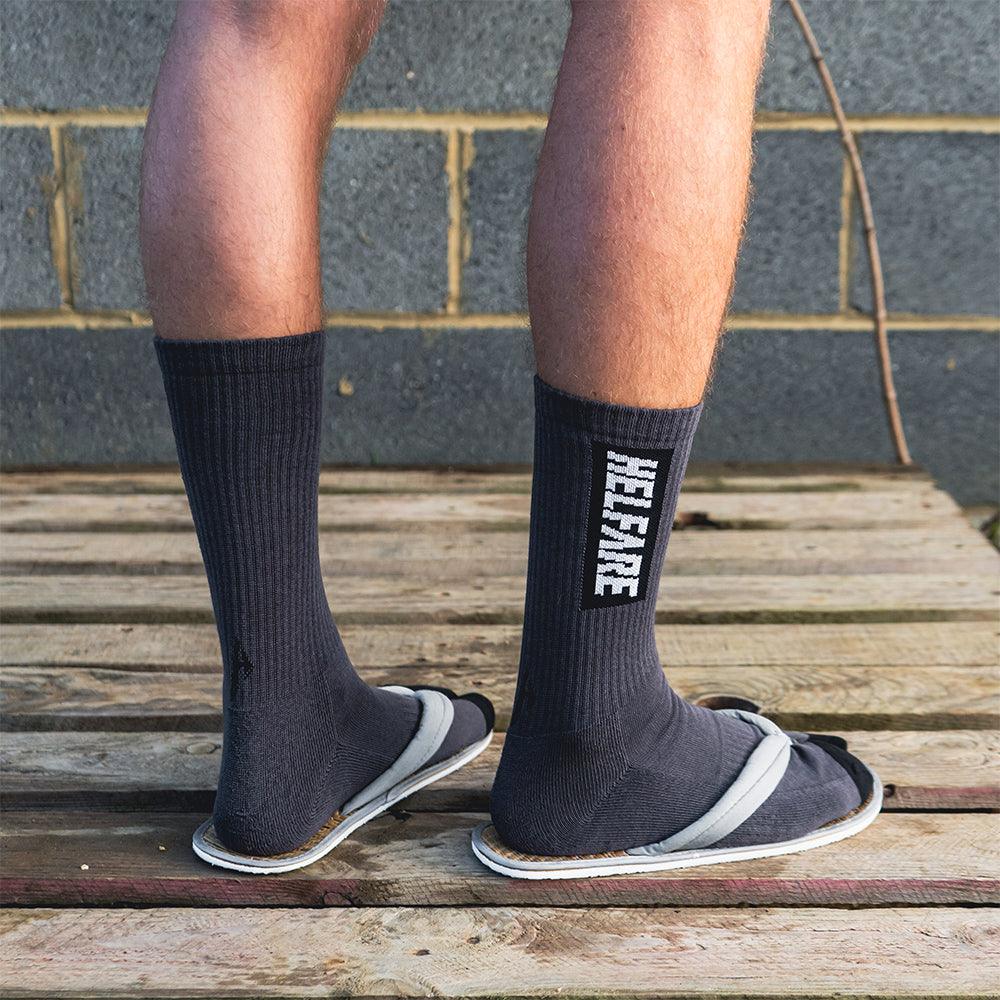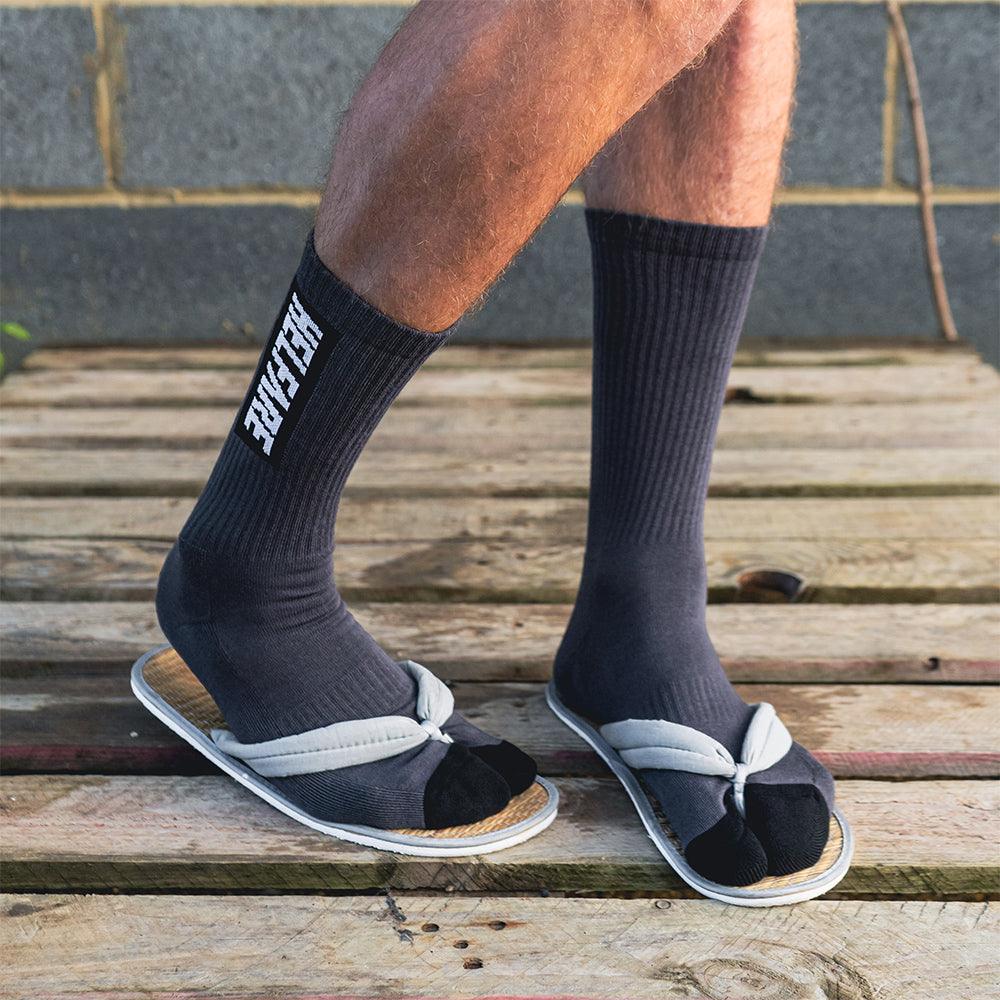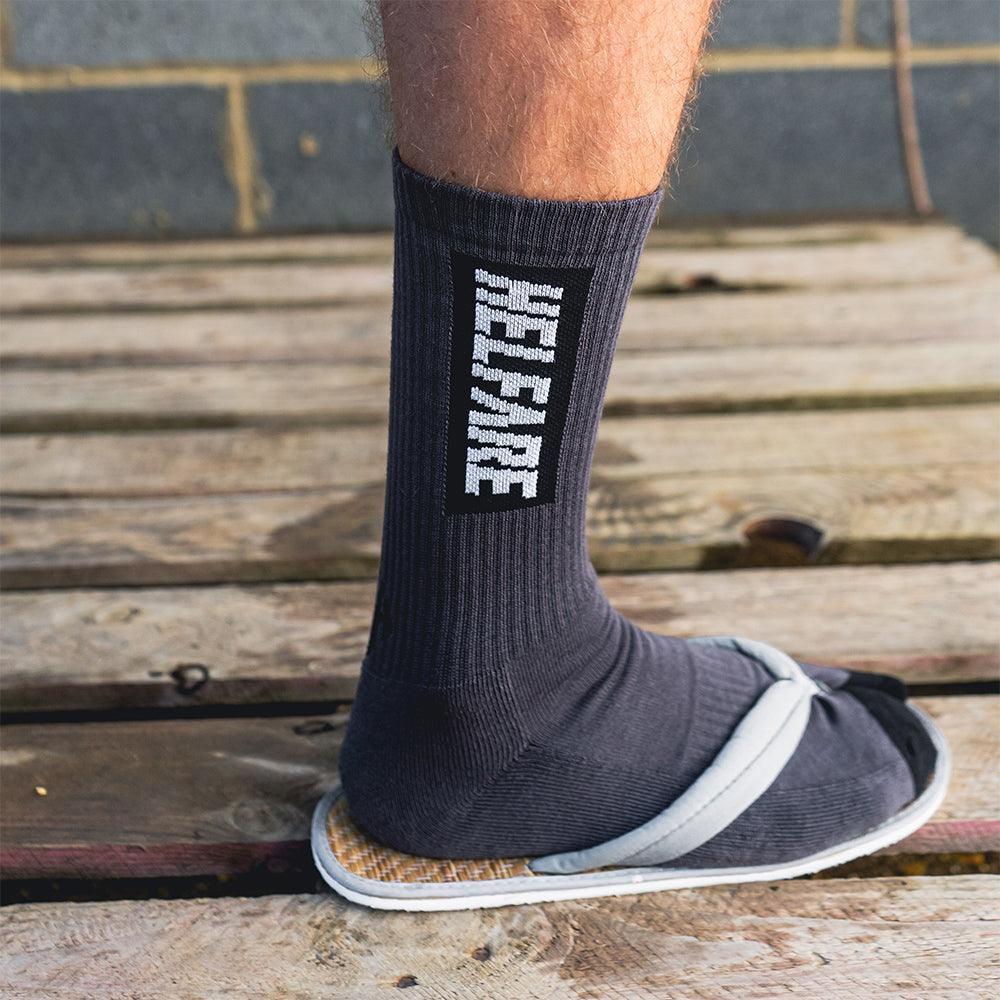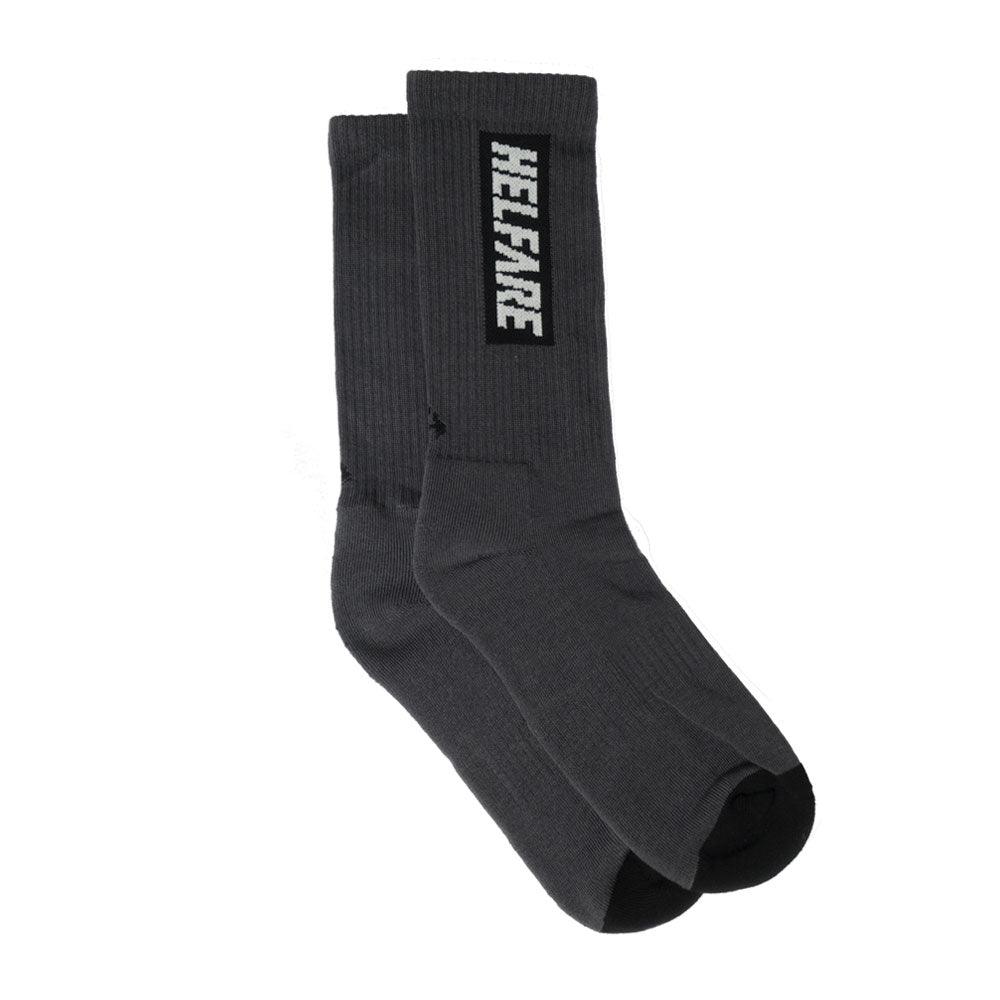 Box Logo Crew Sock | Grey
Want to add some heavy steez to your trail kit or casual game? Then these Helfare crew socks are for you, just wait until you slide a foot in to these.
Please note: Grey rocks, goes with anything, works in the summer with shorts or in the winter with a suit. Come to think of it, I can't name a grey product that isn't cool?

Cool stuff
Grey with Black & White box logo.

Classic mid-calf height
Heel & Toe cushioning
Tailored arch support
Absolutely no contest at home for best socks in the house.

Technical malarkey
Soft jacquard knit cotton blend

75% cotton, 23% polyester and 2% elastane
UK 7-11 | EU 40-45 | US 7.5 - 11.5
You can find the size guide for our entire range of products right HERE